Forest Lakes Golf Club, located at 80 Moorman Drive in Tifton, GA, is owned by the ABAC Foundation and operated by ABAC. The course is maintained by an elite group of turfgrass students who use the golf facility as a learning lab for future employment in the turfgrass and golf course management industry. Forest Lakes Golf Club features a challenging, yet beautiful layout that encompasses many different aspects of the surrounding environment.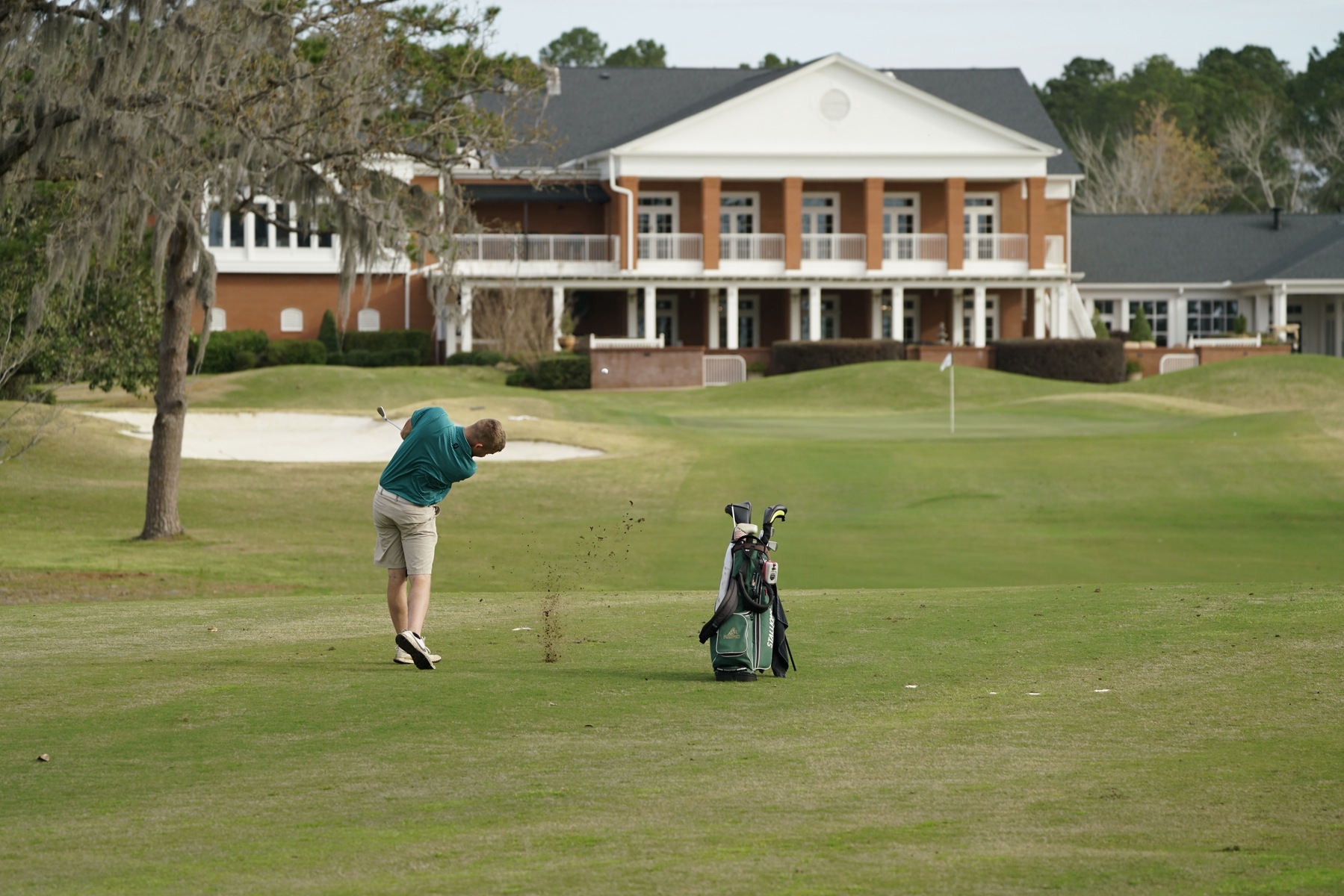 Hours of Operation
The 9-hole course is open from 8 a.m. until sunset seven days a week.
Course Details
The par 72 course plays 6,970 yards from the gold tees over 18 holes. Forest Lakes features Tifdwarf bermudagrass greens and Tifway bermudagrass fairways.
Management
The course is managed by Austin Lawton, Golf Course Superintendent. For more information, call Forest Lakes anytime at (229) 382-7626.
Students, Faculty and the public have the opportunity to play on the Forest Lakes Golf Club course throughout the year.
Cost
The general public can play 9 holes on weekdays for $15 and 18 holes for $21; on weekends and holidays, the cost is $16 for 9 holes and $22 for 18 holes.
ABAC students (with ID), faculty, staff, administrators, and senior citizens over 60 can play 9 holes on weekdays for $13 and 18 holes for $20; on weekends and holidays, the cost is $15 for 9 holes and $21 for 18 holes.
Memberships are available at a very reasonable price, including family memberships at a discounted rate. We currently have several membership openings. Call the Proshop for more information at (229) 382-7626.
There is a 270+ yard driving range available for golf practice. Range balls are $3.00 a bucket. We also have a practice putting green.
Our ProShop carries an increasing selection of golf balls, golf apparel and accessories, and snacks and drinks.
We have several golf tournaments available for the public to play in throughout the year, including our annual AG Classic golf tournament held on the first Monday in October every year.